Welcome to Kingdom Builders Ministries International! We are thrilled that you have chosen to visit here and hope that you take the opportunity to experience one of our worship services. Here at KBMI, we exist to bring glory to God by making a positive difference in the community and in the lives of people everywhere. Whether you are curious to learn more about God, or are looking for a new place to call your church home, Kingdom Builders Ministries International has a place for you!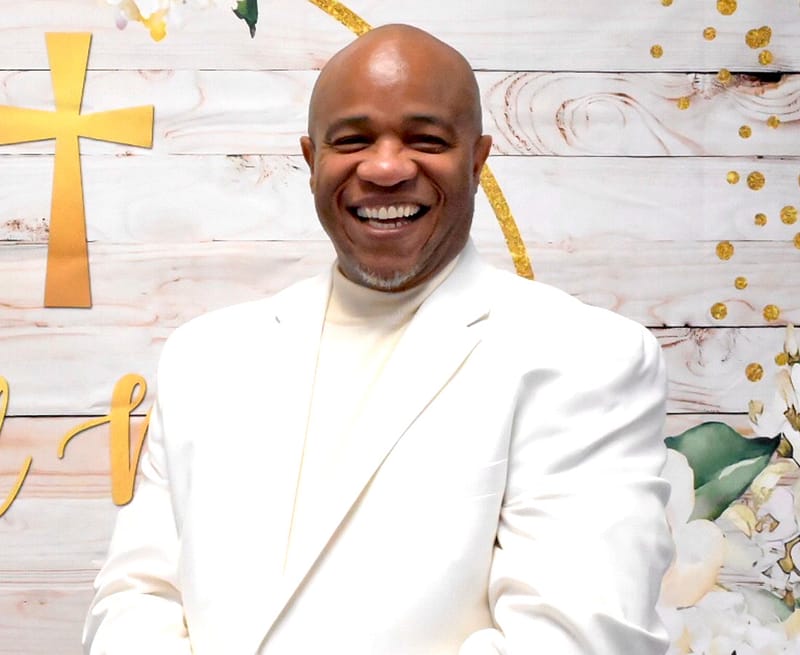 Apostle Vincent R. Hinton
Vince R. Hinton, a native Chicagoan, was called to preach God's Word at an early age. In 2005 Vince was led to begin sharing his knowledge of the Word of God in a weekly Bible Study which helped those who attended develop a deeper relationship with God. On October 21, of the same year Vince married the lovely Tiheta Taylor, who has co-labored with him in building a powerful ministry.    
This courageous couple co-founded Kingdom Builders Church (Kingdom Builders) on July 7, 2007, later changing the name in 2018 to Kingdom Builders Ministries International (KBMI). Although located in the North Austin area they are dedicated to helping people throughout the Chicagoland area. Their passion to take God's Word to a hurting and lost generation has resulted in one of the fastest growing churches on the west side of Chicago.  In the process Vince has written "The Principles of Binding and Loosing," and "Faith Beyond Fear", books designed to help every believer develop a deeper understanding of certain biblical principles. 
Since establishing Kingdom Builders, he and his wife have been devoted to helping transform the mindsets of people involved in ministry for over 14 years.
Prophetess Tiheta L. Hinton
Tiheta L. Hinton was born in Chicago, Illinois. She attended DePaul University, where she received a Bachelor of Arts degree in Public Administration in 2003.  She also received a Master of Science in Nonprofit Management from Spertus University in 2013. Tiheta met her husband, Apostle Vince Hinton, while working at Chicago Public Schools. They were married in 2005. Kingdom Builders Church (Kingdom Builders) was started on the Westside of Chicago in 2007, later changing the name in 2018 to Kingdom Builders Ministries International (KBMI). Prophetess Tiheta has assisted her husband in ministry. 
Under her leadership, the church's Prayer Ministry staff developed and taught an intercessory prayer training courses which include a 12-week class attended by many in the Chicagoland area. She also oversees KBMI's Wellness Ministry, which has sponsored conferences, workshops, meetings, and outings to mentor women and build stronger families. Prophetess Tiheta continues to share many prayer tools and resources with people across the nation for their personal growth. 

Tiheta has a love for God's Word and desires to see the Body of Christ rise to its greatest potential through practical application. Her teachings bring a clear understanding of biblical truths with an emphasis on walking in victory in every circumstance of life. She is a licensed minister who is an intercessor, preacher, prophet and teacher. Tiheta also fulfills the roles of wife, and mother.